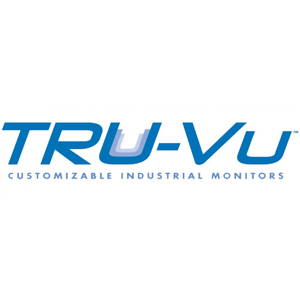 TRU-Vu Monitors, a worldwide provider of LCD displays, has just re-launched a completely new and vastly updated website. The new site showcases the largest selection of industrial-grade and Medical-Grade LCD monitors and touch screens in the world, with over 550 unique models, and provides a vast amount of technical and reference materials.
The new site, at tru-vumonitors.com, features over 550 models with screen sizes from 7" to 65", brightness levels from 200 to 2,500 nits, a wide range of analog and video inputs, and a multitude of features and options. Monitors and touch screens are available with steel, stainless steel, aluminum, and ABS enclosures, in standard, panel-mount, rackmount, waterproof or open-frame configurations. In addition to these, TRU-Vu can also modify any model to meet client needs, or custom-build monitor solutions to your exact specifications.
The new website provides a new Advanced Search Tool, enabling users to plug-in their specific requirements and parameters to narrow-down their search to find models that meet their specific needs.
If you need technical insights, look no further. The site offers applications and industry specific solutions for 20 different industries, from manufacturing plants, law enforcement and pipeline inspection systems, to sports stadiums, medical carts, museums, and outdoor digital advertising. The Tech Center is packed with reference information such as waterproof rating systems, video cable length guides and how to determine the proper aspect ratio of a monitor. Useful how-to tips such as installing a panel-mount monitor and how to select the right type of touch screen for your project are abundant, as well as industry news, associated links, and technical data.
The new site will continue to be updated with new technical data and useful tips for video monitors and systems. Check back often!
TRU-Vu Monitors, Inc.
925 E Rand Road #200
Arlington Heights, IL 60004 USA
Contact
Cindy Garland
P: (847) 259-2344