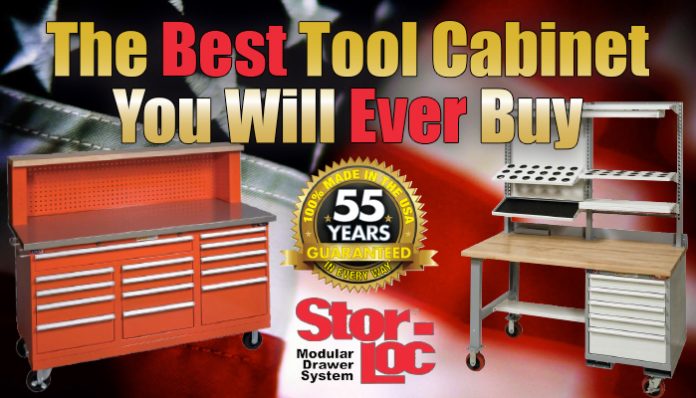 STOR-LOC® Workstations and tool cabinets combine with a variety of work surfaces to create versatile and efficient workstations. The Stor-Loc tool cabinets and workstations are crafted of heavy gauge steel and fully welded, STOR-LOC® Workstations support up to 25,000 pounds. Choose from riser shelves in steel, maple, or the new STOR-TRAC® System. Workstations available in lengths of 48", 60", 72", 84", 90", 120" and 144".
Need a work environment that meets your specific requirements?
Ten drawer sizes are available for use in any combination in either the STOR-LOC® Tool Cabinet or the STOR-FRAME® System.
Learn more about Stor-Loc and their extensive selection of Modular Drawer Systems please fill out the form below.
---
Stor-Loc
880 N Washington Ave
Kankakee, IL, United States
Phone: 815-936-0700
Fax: 815-936-0767
Email: sales@storloc.com