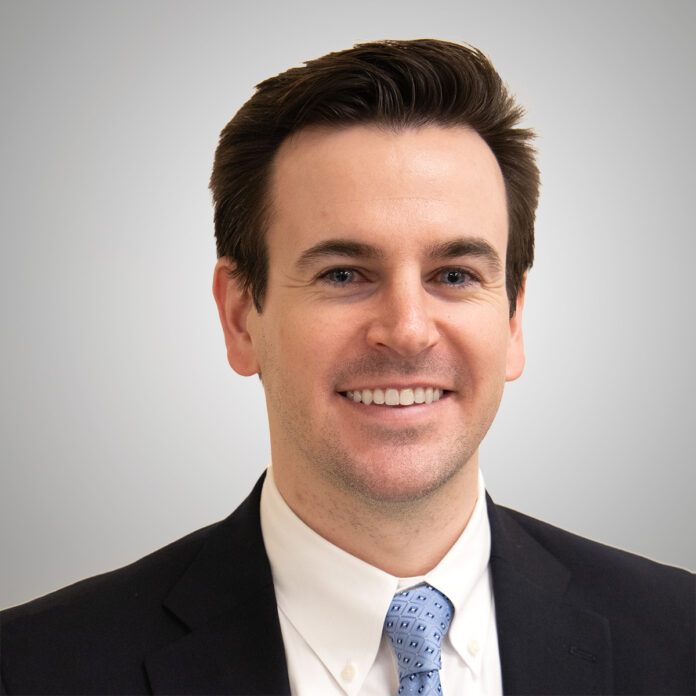 The L.S. Starrett Company, a leading global manufacturer of precision measuring tools, metrology systems and saw products, has announced the appointment of Charles Starrett as Product Manager, Saws and Hand Tools. Mr. Starrett will be responsible for developing and implementing strategies and tactics to support the sales and marketing of the company's line of band saw blades and power tool accessory products including jig and reciprocating saw blades, hacksaw blades and frames, hole saws and other jobsite hand tools. He will report to Michael Connor, Sales and Marketing Director for North America, Industrial Products.
Charles Starrett spent five years at Caterpillar Inc. and is a graduate of its Leadership and Technical Development program. During his time at Caterpillar, he worked in various product groups and functional roles including procurement, supply chain, operations and new product introduction. He is a graduate of Miami University with a Bachelor of Science degree in Finance and Supply Chain & Operations Management. In addition, he has a Master of Business Administration degree from the Boston College Carroll School of Management. Charles resides in the Greater Boston area and will be based out of the Company's headquarters in Athol, Massachusetts.
About The L.S. Starrett Company
Founded in 1880 and headquartered in Athol, MA U.S.A., The L.S. Starrett Company is a leading global manufacturer of precision measuring tools and gages, optical comparators and vision systems and force and hardness testing solutions. Starrett also manufactures laser measurement systems, custom engineered granite solutions, custom gaging, band saw blades, power tool accessory saw blades, workshop tools and jobsite tools. The Starrett brand is recognized throughout the world for exceptional quality and precision. Skilled personnel, superior products, manufacturing expertise, innovation and excellent service and support have earned Starrett its reputation as the "World's Greatest Toolmakers". Starrett has over 1,400 employees worldwide and annual sales exceeding $250 million. The company has five manufacturing locations in the U.S.A., including facilities in Massachusetts, Georgia, Ohio, Minnesota, and California. Starrett also has three international manufacturing facilities. Plants are located in Brazil, Scotland and China, in addition to distribution centers and offices located worldwide. The L.S. Starrett Company is publicly traded on the NYSE, symbol SCX.