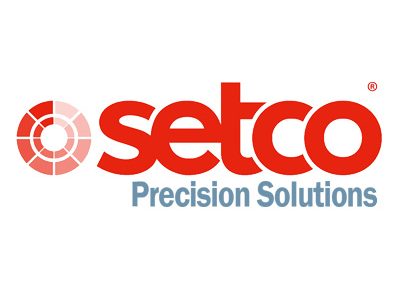 Setco is pleased to announce the opening of its fifth North American Service Center in Ramos Arizpe, Coahuila, Mexico.
This newest Setco Service Center will offer a variety of solutions for spindle, slide, and milling head repair and rebuild services, including spindle removal and install, vibration analysis, and upgrades. Services are geared toward the automotive and aerospace industries that thrive in the Nuevo León, El Bajío and Chihuahua regions.
Setco is capable of repairing and rebuilding over 350 brands of spindles, and of virtually any type, with particular experience in Weiss, NTC, Kessler, GROB, and OKK spindles.
"We are excited to offer this new, enhanced level of support for Mexico" says Mr. Jeff Clark, President of Setco. "Having a physical presence in Ramos Arizpe will speed up our repair turnaround time for our partners and customers in Mexico. We are confident that Setco's attention to quality, and our 107 years of designing spindles, will benefit and support the manufacturing base in these regions to assist in the local economic growth. With five Service Centers in North America, we're becoming a 'local repair shop' to customers across the continent."
Headed by Mr. Héctor Torres, Setco's Regional Service Engineer, the facility officially opened on February 20, 2019.
About Setco
Setco is a global manufacturer of precision spindles, slides, and milling heads used in multiple industries. Through its 10 locations around the globe, Setco is also well-known as a leading spindle repair facility for over 350 brands of machine tool spindles. With headquarters in Cincinnati, Ohio, Setco is owned by Holden Industries, Inc., a 100% Employee-Owned Company headquartered in Deerfield, Illinois, USA,
In business since 1912, Setco is recognized around the globe as a technical leader in the application, design and engineering, manufacturing, and service of precision spindles, milling heads, slides, and spindle/slide combinations. The company has over 275,000 new and rebuilt spindles and milling heads in the field, including belt-driven, geared, motorized, high speed, high frequency, and swivel head models. In addition, Setco offers a complete line of precision linear slides including dovetail, hardened way, and linear rail.

Setco products are used worldwide in a variety of applications and industries; including but not limited to: aerospace, automotive, agriculture, cabling and winding, construction, defense, die/mold, food & beverage, forming, friction welding, grinding, industrial equipment, medical, mining, oil & gas, optical, plastics, rail, solar, space, stone cutting, technology, wind, woodworking, and general metalworking.

Through acquisitions, Setco owns all proprietary rights to manufacture new and service all MASTER, POPE, WHITNON, NEO PRECISION, and HEADTEC brand spindles, slides, milling heads, and modules.
Mexico Service Center
Mr. Héctor Torres | hectort@setco.com
Regional Service Engineer
P: (442) 824-1445 (from inside Mexico)
P: 011 52 1 771-795-4692 (from outside of Mexico)