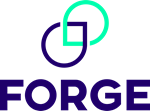 FORGE today announced the expansion of its relationship with Samtec Inc., a manufacturer and supplier of electronic connectors. FORGE is a nonprofit that connects innovators with regional manufacturing resources to keep manufacturing local.

Samtec has been a FORGE sponsor since 2018, and is more than doubling its support for the nonprofit.

"Samtec's engineering expertise has made a difference for so many members of our network," said Laura Teicher, FORGE's executive director. "Samtec's continued and deepened support across FORGE's growing operations and footprint allows us to better serve our network of innovators."

Mark Tabor, senior market development manager at Samtec, regularly visits FORGE to advise innovators. He said, "It's exciting to see these startups in the early stages. We're pleased with all the opportunities we've developed with FORGE innovators during the past few years. With our help, many startups have been able to move from prototype to the production stage."

FORGE's Partner Network

When it comes to bridging the gap between startups and the local supply chain network, it takes a proverbial village. To continue advancing its vision, FORGE relies on a group of committed partners. These partners do more than sponsor and fund the organization. They invest considerable time and expertise in helping to educate and guide startups through the complex journey from prototype to manufacturing at scale.
About FORGE
Since its founding in 2015, FORGE has helped more than 600 innovators take their products from prototype to production and scale. FORGE leverages deep knowledge of the innovation, supply chain and manufacturing spaces to create productive business relationships and foster creative, modern solutions to world problems. FORGE's support for startups creating physical products has yielded considerable success. A large percentage of the 600+ startup companies that engage with FORGE mature and thrive. FORGE companies have received contracts worth more than $34 million and supported more than 5,000 innovation and manufacturing jobs.
About Samtec Inc.
Founded in 1976, Samtec is a privately held, $1 billion global manufacturer of a broad line of electronic interconnect solutions, including IC-to-Board and IC Packaging, High-Speed Board-to-Board, High-Speed Cables, Mid-Board and Panel Optics, Flexible Stacking, and Micro/Rugged components and cables. Samtec Technology Centers are dedicated to developing and advancing technologies, strategies and products to optimize both the performance and cost of a system from the bare die to an interface 100 meters away, and all interconnect points in between. With 33 locations in 18 different countries, Samtec's global presence enables its unmatched customer service.