By acquiring Chinese mechanical engineering specialist LIK, the Kistler Group will not only strengthen its presence on China's very dynamic vehicle market but will also broaden its own range of expertise. Automated assembly lines will be added to Kistler's portfolio in the future, and the Group's new headcount after the acquisition will be more than 2,000.
Two major milestones for Kistler: LIK Mechanical and Electrical Technology Co., Ltd., founded in 2010 in Shanghai, is the Group's first acquisition in the Far East – and this step also marks an expansion of Kistler's industrial expertise in the manufacture of automated production lines, with the focus on the rapidly growing electric vehicle sector. Kistler Group CEO Rolf Sonderegger comments: "LIK is a young company advancing in directions that fit perfectly with our strategy, and this acquisition will give us faster and wider access to the highly dynamic Chinese market. By expanding our capabilities in this way, we shall be able to deliver faster to our Chinese customers – and what's more, we can offer them more comprehensive solutions and even better service at the local level."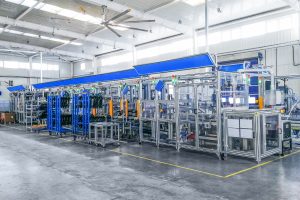 Highly integrated production of vehicle components
It has taken LIK only a short time to become a well-established supplier of highly automated assembly lines for vehicle components such as automotive seats, braking and safety systems, as well as test stands for electric motors. LIK's high-profile customers include many international corporations. James Wang, CEO of LIK, explains: "With Kistler as our partner, we are very definitely on course for growth. We're looking forward to joining forces with the Kistler Group so that we can help to shape the mobility of tomorrow's world together, and we aim to make even better use of the diverse opportunities in vehicle production, especially in China."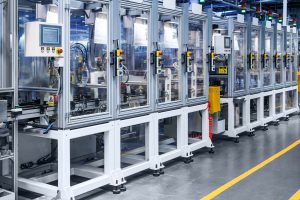 Holistic solutions, faster deliveries, enhanced service
By acquiring LIK, Kistler is consolidating its presence on the world's largest vehicle market – and in the future, the Group's quality monitoring and process optimization systems for the Chinese market will also be manufactured in China itself. The portfolio includes the highly popular electromechanical joining systems and test stands for electric motors, as well as process monitoring and test automation systems. As Rolf Sonderegger points out: "The China Manufacturing 2025 program attests the nation's clear commitment to highly automated, quality-focused industry that makes efficient use of resources. In the Kistler Group, we have the right technologies to realize this vision – so this is a perfectly logical step for us to take. By collaborating with LIK, we can offer a holistic range of integrated production systems to meet the growing demand for turnkey solutions – which is especially acute in the Far East."
New production facility for the future
The facilities currently operated by LIK and Kistler China in Shanghai will be retained. LIK – which already has over 100 employees – will very soon be reaching the limits of its existing capacity, so planning for another production facility in China is already under way. However, there are no plans to relocate jobs from other Kistler Group production facilities.
Kistler Group
Eulachstrasse 22
8408 Winterthur
Switzerland
T: +41 52 224 11 11