Global advisory and asset management specialist, Gordon Brothers has announced the exceptional sale of major power generation equipment from the UK power station, Seal Sands in Teesside, North East England. This unique sale is unparalleled with in the industry due to the pristine, virtually unused condition of the equipment.
The majority of assets are unused since installation and have received ongoing maintenance to ensure perfect working condition. All assets are available for immediate purchase; major assets can be obtained through private treaty sale direct with Gordon Brothers, whilst general plant equipment can be purchased via an online auction.
The sale comes at a time when demand for sustainable, environmentally friendly power generation is increasing, making these assets a valuable and extremely cost-effective resource.
Assets include:
Solar Titan 'T130' 17MW Gas Turbine Generator 2014 (2)
ABB generator AM130 1000LM (2)
Heat Recovery Steam Generator (2)
Siemens 20MW Steam Turbine Generator
Rentech Auxiliary boiler, with Coen Burner Management System
FS Elliott Polaris Oil free Packaged Air Compressor (2)
Dale Power Products '1500MME' 1.2MW Diesel Generator with Crestchic Load bank
Komar 'Z242A' Gasifier Injection Feeder (6)
400T Conical Steel Storage Silos and Storage Vessels (4)
Large Quantity of New Turbine and Plant Spares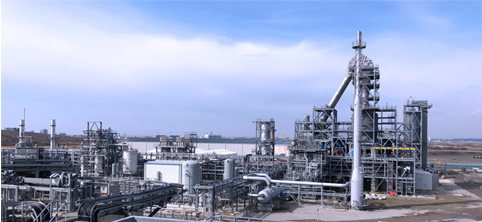 Gordon Brothers Valuations & Industrial Managing Director, Duncan Ainscough said:
"We are excited to announce the unprecedented sale of major power generation equipment from an 'Energy from Waste' UK power station. The sale presents a unique opportunity for interested parties to purchase predominantly unused power equipment at competitive prices."
The online auction closes on 29th November 2018 while the private treaty sale will remain ongoing.
About Gordon Brothers
Since 1903, Gordon Brothers has worked with business owners, investors, and operators to help them move forward through change. We bring a powerful combination of expertise, operational experience, and capital.
With services in valuations, dispositions, operations, and investments we can customize solutions on an integrated or standalone basis. We provide rapid solutions and reliable outcomes for clients at all points in the business lifecycle.
Whether to fuel growth or facilitate strategic consolidation, we work across industries and around the world to put assets to their highest and best use.