Bellofram Elastomeric Division, which makes and markets products as Bellofram Silicones and Bellofram Diaphragm, has hired two new regional sales managers. Jared Krieg and Zachary Ridenour began their new roles in the new year.
Krieg and Ridenour will promote Bellofram elastomer products to new businesses while continuing to advance the goals of current customers. "We have the highest-quality products in the market," said Rick Provenzano, national sales manager. "It will be Jared's and Zach's job to continue spreading our message of higher quality, peerless performance, and faster delivery."
Bellofram Elastomeric Division is in the midst of large gains and sustained customer growth, something Provenzano wanted to build on. The addition of Krieg and Ridenour is part of an investment in the future of the business and a strategy to further drive sales. "Jared and Zach both bring a tenacity, responsiveness, and knowledge base that complements our product offering and will strengthen customers throughout their regions," said Provenzano.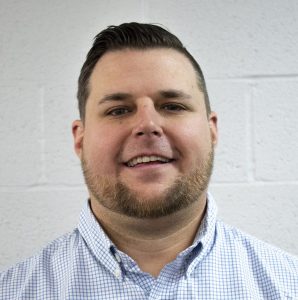 Krieg covers the Midwest region, including the Dakotas, Minnesota, Wisconsin, Illinois,Nebraska, Kansas, Missouri, Arkansas, Louisiana, Oklahoma, and Texas. Ridenour serves the Central region, reaching Michigan, Ohio, Indiana, Kentucky, Tennessee, Alabama, Mississippi, and Ontario, Canada. Both worked in their respective regions prior to joining Bellofram and will provide the company's signature responsive service, sound advice, and support to engineers and manufacturers throughout their territories.
Krieg has previously worked for Fastenal and Thyssenkrupp. Ridenour's previous experience includes stints with Grainger and Valspar.
About The Marsh Bellofram Group of Companies
Headquartered in Newell, W.Va., USA, The Marsh Bellofram Group of Companies is an AS9100D and ISO9001:2015 certified global manufacturing collective. Its portfolio comprises high-performance OEM, industrial, and process control instrumentation, including timers and counters, digital controllers, RTDs and thermocouples, pressure instruments and gauges, FRLs, cylinders, natural gas and propane pressure regulators, valves, air pressure regulators and transducers, tank and liquid level measurement systems, pump and motor protection switches and alternating relays, as well as sensors, DC tachometers, encoders, industrial diaphragms, and specialty silicones.