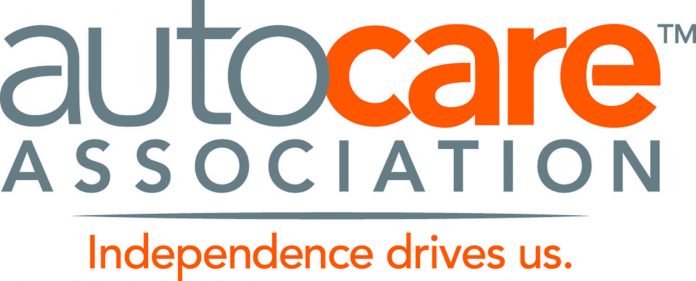 Attendees at this year's AAPEX (Automotive Aftermarket Products Expo) will be among the first to view and experience the Secure Vehicle Interface (SVI), an internationally standardized technical design that provides for secure and standardized access to the In-Vehicle Networks (IVN) for access to operational, maintenance and driver behavioral data by the automotive aftermarket and vehicle owners.
Auto Care Association, in partnership with Q-Free; Concepts & Services Solutions (CSC); OnBoard Security; Green Hills Software/Integrity Security Services (GHS/ISS); and CarMD/Innova will showcase three separate demonstrations to highlight how the new technology enables secure and direct access to vehicle data.
With nearly 90 percent of all new cars equipped with wireless technologies that can transmit extensive vehicle information, the need for SVI comes at a time of national debate over who has access to, and control of, vehicle data and diagnostics. Traditionally, the auto care industry has always had direct access to vehicle data – which is how consumers and service technicians access diagnostics for maintenance and repairs. However, as vehicle technologies continue to evolve and data is transmitted wirelessly, automotive manufacturers are working to ensure they gain exclusive access and ownership of this vital information.
"SVI is a collection of technical design standards that ensure vehicle data interfaces always enable safe, secure and standardized consumer access and control of the data their car generates," said Bill Hanvey, president and CEO of Auto Care Association. "If a car owner is unable to directly access and control the data their car produces, then they can't determine where or how they have their vehicle serviced. This would mean greater inconvenience, greater cost and fewer options for taking care of their vehicle."
"SVI's internationally standardized design enables a smarter, more efficient global infrastructure where vehicles can 'talk' to infrastructure components, like roadside controllers, traffic lights, emergency vehicles and more," said Joe Register, vice president of emerging technologies at Auto Care Association. "As a result of SVI's standardized authentication and security specifications, both new and existing vehicles will be able to adapt to an evolving driving environment."
"Providing standardized access to the In-Vehicle Networks is an important step toward enabling the deployment of Connected Vehicle (CV) technology to the aftermarket," said Knut Evensen, chief technologist at Q-Free. "Leveraging security technology from CV pilots will keep the costs down and open up a global market for vehicle owners everywhere, enabling new and innovative products and services related to CV."
"This interface provides a consistent communication interface for collecting and reporting vehicle data to ensure interoperable, safe and secure operation," said Gangolf Feiter, founder of CSC. "SVI also provides a secure direct connection to vehicle network systems for certificate-based, authorized third parties, ensuring the integrity of the data being transmitted to properly complete vehicle maintenance and repair."
During the 3-day conference, AAPEX attendees can see SVI design features in action, including:
a real-life use case demonstration of how SVI provides secured and standardized access to sensor and control networks for typical Data Trouble Codes (DTCs) or repair codes. Using the Open Driving Platform (ODP) as an implementation of SVI standards, attendees will see the secure connection to the in-vehicle network of a 2018 Dodge Charger while it monitors and diagnoses the vehicle. Using the SVI-enabled interface, the system can measure and report vehicle roadworthiness, diagnostics and generate emergency notifications – like an Automated Crash Notification, punctured tire or engine alert – all while in motion
a live demonstration showing Intelligent Transport Systems (ITS) connectivity for estimated arrival time and traffic conditions. The demo will show ITS connectivity with infrastructure using shuttle busses transporting passengers between the AAPEX and SEMA conferences. Passengers will be able to access real-time ETA, traffic and vehicle data using their smartphones
a live demonstration showcasing real-time vehicle data information alongside remote real-time diagnostics. Explore the city beyond the Vegas Strip and see monitoring and vehicle health data for the 2018 Dodge Charger, using secure ITS stations to display traffic, speed, geolocation and more.
AAPEX attendees can view these demonstrations Oct. 30 – Nov. 1, at the Auto Care SVI Booth #31021, located in the Technology of Tomorrow section of the Venetian Ballroom at the Venetian Hotel. Media can sign up to attend an exclusive briefing on SVI during the Auto Care Association press conference at AAPEX on Tuesday, Oct. 30 from 4-5 p.m.
About the Auto Care Association
Based in Bethesda, Md., the Auto Care Association has more than 3,000 member companies that represent some 150,000 independent automotive businesses that manufacture, distribute and sell motor vehicle parts, accessories, tools, equipment, materials and supplies, and perform vehicle service and repair.
About AAPEX
Co-owned by the Auto Care Association, AAPEX represents the $740 billion global automotive aftermarket industry. AAPEX 2018 will feature more than 2,500 exhibiting companies displaying the latest products, services and technologies. Approximately 162,000 automotive aftermarket professionals from 135 countries are projected to be in Las Vegas during the event.