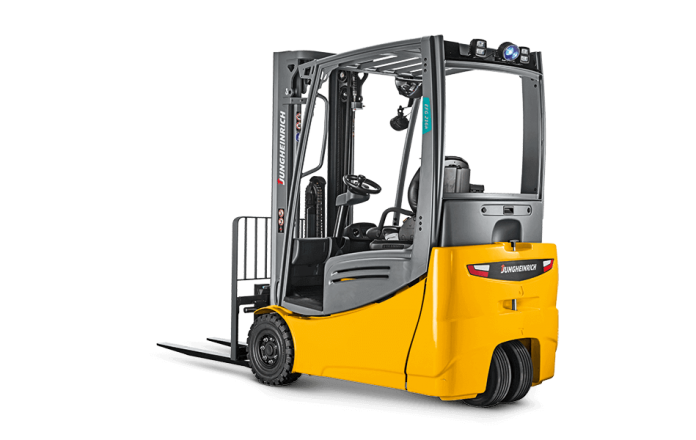 2 Shifts. 1 Charge. GUARANTEED.
Never stop a shift to charge, and take your operation to a higher level with Jungheinrich® warehouse products. With our 2 Shifts, 1 Charge Guarantee, you can move more product, save valuable time and spend less on batteries and chargers for your fleet.
Guaranteed to run 16 hours on a single battery charge
No interim charging
No battery changing
No additional battery needed
How Does It Work?
Jungheinrich forklifts use effective energy management technology, eliminating the need for battery charging between the first and second shift. Your lift truck is guaranteed to run for 16 hours – for five years. If it doesn't perform to this standard, we'll cover the cost of a new battery to ensure it does. It's as simple as that.
2 Shifts 1 Charge. Guaranteed Products.
High-Level Order Picker (36v)
Mid- To High-Level Order Pickers (48v)
Pantograph Reach Trucks (36v)
Man-Up Turret Truck
3-Wheel Pneumatic Tire Lift Trucks (48v)
4-Wheel Pneumatic Tire Forklifts
Some models are excluded.
Click HERE for more about our free 7-Day Demo Challenge
Strong Local Support
24-hour parts delivery guarantee or it's free
Industry's only 1,000-hour service intervals
340+ experienced dealer locations across the
U.S., Canada and Mexico
60+ years of electric lift truck design expertise
Click HERE to locate your dealer.