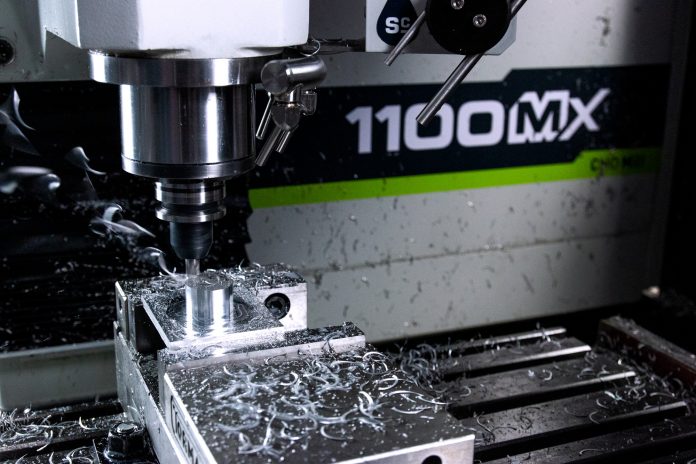 Tormach Inc., the industry's leading supplier of affordable, PCNC (Personal CNC) Milling Machines, has introduced its latest CNC Mills, the 1100MX and 770MX, as well as an updated PathPilot Operator Console. The new MX series are servo-driven versions of the company's best-selling two mills, the 1100M and 770M, which were introduced in 2018.
The new MX series of machines feature an added encoder to the spindle for rigid tapping, a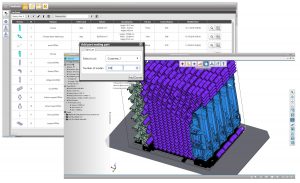 BT-30 spindle, and servos for the X, Y, and Z axes. The servos provide much faster performance with maximum speeds up to 10,000 rpm and feed rates as much as 2.5-3x faster than the M series machines. When combined with Tormach's PathPilot CNC Controller, which provides users with numerous premium features as standard, these machines provide the highest performance and most cost-effective machining solutions on the market today.
In addition, Tormach has launched a new PathPilot Operator Console upgrade. This is available for both Tormach MX and M Mills. The all-in-one PathPilot Operator Console allows users to operate their M or MX machines via a touchscreen, and has built-in hardware knobs for feed and speed overrides and a durable hand-held jog pendant for precise manual positioning of the machine.
"Our customers have been waiting and we are happy to announce the availability of these new machines and the option of a PathPilot Operator Console," said Matt Berggruen, Tormach Product Engineer. "They offer tremendous performance and value for the price. Introductory packages start at $17,995 for the 770MX and $19,995 for the 1100MX."
New Machines
Like all Tormach machines, the new 1100MX and 770MX machines are ideal for: Prototyping, Job Shops (shorter runs and/or as a machine to handle secondary operations), Enthusiasts / Makers, and Education / Tech Schools
Like the M Series of machines, the 1100MX and 770MX have the power to cut the toughest materials – stainless steel, titanium and even pre-hardened tool steel – but now with even higher power and faster speeds.
About Tormach
Located in Waunakee, Wisconsin USA, Tormach Inc. is dedicated to providing exceptionally engineered products, technical support, and customer service at the lowest possible cost. Our focus is to help our customers realize goals in CNC by providing tools and resources to help transform concepts into real products.
Whether you are involved in research and development, education, short run production, or simply an entrepreneur with an idea, Tormach small CNC products will allow you to make what you need easier, quicker, and more affordably.