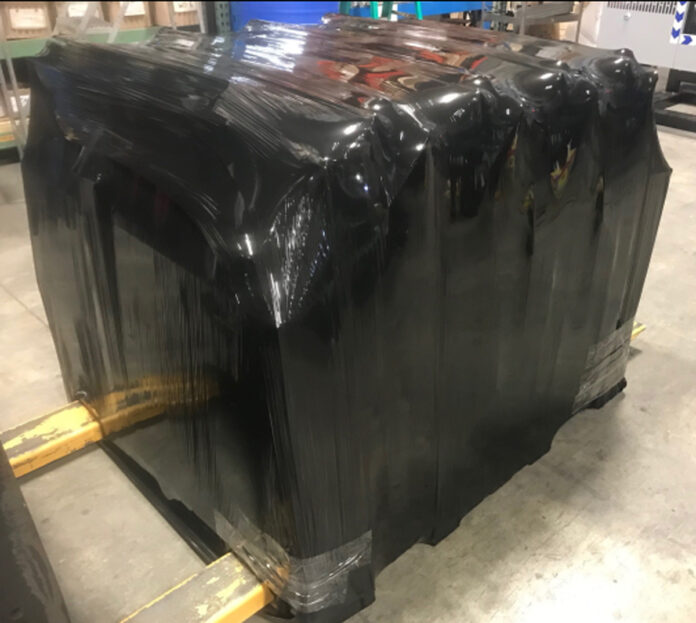 Orbital wrapper manufacturer TAB Industries, LLC, Reading, Pa. (www.tabwrapper.com), has introduced opaque stretch wraps. Available in a choice of black or white, the opaque stretch films are offered to help deter casual jobsite theft by hiding valuable parts, products, materials and other palletized loads from view. The opaque stretch wraps are cast in 65 gauge yet provide 80 gauge strength to offer the light blocking advantage with increased yield and savings in film costs.

Introduced as part of the company's proprietary TAB line of stretch wraps, the opaque stretch wraps expand the lineup that currently includes extra heavy duty, heavy duty, standard duty, and other grades to match the required strength, puncture-resistance, and opacity or clarity to the pallet load. The stretch wrapper films are proven compatible with the company's patented TAB Wrapper Tornado orbital wrapping system, which automatically applies stretch wrap 360 degrees around and under the pallet and load to create a stable, secure, unitized load without boxes, crates, or banding.

The opaque stretch wraps come in a 20-inch width x 5,000 feet per roll, 50 rolls per pallet. Discounts for multiple pallet load orders are available.

Visit our Ecards section: