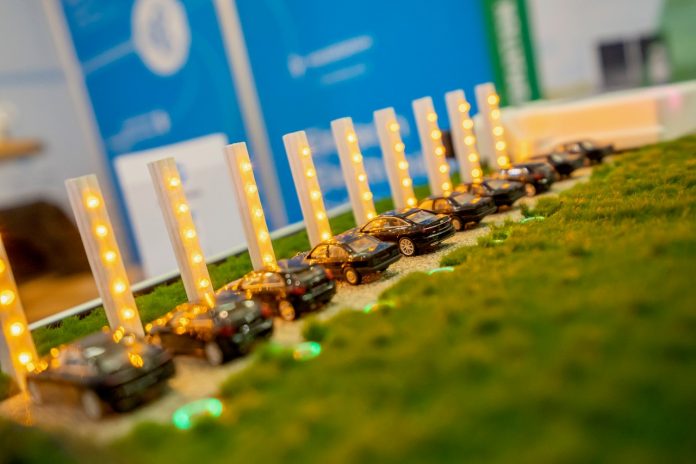 The internationally-active component and system supplier Sensor-Technik Wiedemann GmbH (STW) is to cooperate with Parkstrom GmbH. The Berlin-based charging service provider and the technology company based in Bavaria are taking the next step towards the establishment of a long-term strategic partnership. Due to Parkstrom's many years of experience and expertise in the field of charging solutions and STW's proven competence in the segments digitalization, automation and electrification, both partners envisage significant synergic effects in the increasingly-important fields of charging infrastructure and load management.
In view of the increasing demand for electric vehicle solutions, Dr. Michael P. Schmitt, Managing Director at STW GmbH, views the comprehensive charging services provided by Parkstrom as a valuable supplement to STW's own product range: "Parkstrom is able to holistically round off STW's range of offers: We electrify the trucks and Parkstrom supplies the charging infrastructure. Electromobility from a single source."
For Parkstrom, the cooperation with STW offers the possibility to reinforce their activities in the logistics and transport branch. "STW is the ideal partner for Parkstrom to expand its offer portfolio in the field of logistics. Transport companies, vehicle fleets or passenger transportation companies are our focus here", explains Stefan Pagenkopf-Martin, Managing Director of Parkstrom.
And the two partners have even bigger plans – joint projects in which the two companies can fully exploit their respective strengths to obtain mutual benefits. Amongst the projects currently being worked on are new developments in the field of bidirectional charging as well as product innovations for logistics applications, amongst these route optimizations through tracking, which hold enormous efficiency potential.
About STW
As an internationally active company with Headquarter in Kaufbeuren, we stand for the digitization, automation and electrification of mobile machines for over 30 years. With generic or customer-specific products, systems and solutions developed and manufactured at our headquarters in Germany, we support our customers with innovative technology on their way to making their machines the best in the world.
Supplemented by partner products and accompanied by our training, support and system teams, we help medium-sized companies and large OEMs to increase the performance and efficiency of their machines and increase safety. Through communication between machines, connectivity with our cloud platform and additional partner services, we enable the integration of mobile machines into business processes.
Sensor-Technik Wiedemann (STW) Headquarter Kaufbeuren
Sensor-Technik Wiedemann GmbH
Am Bärenwald 6
87600 Kaufbeuren
P: +49 8341 95050
F: +49 8341 950555