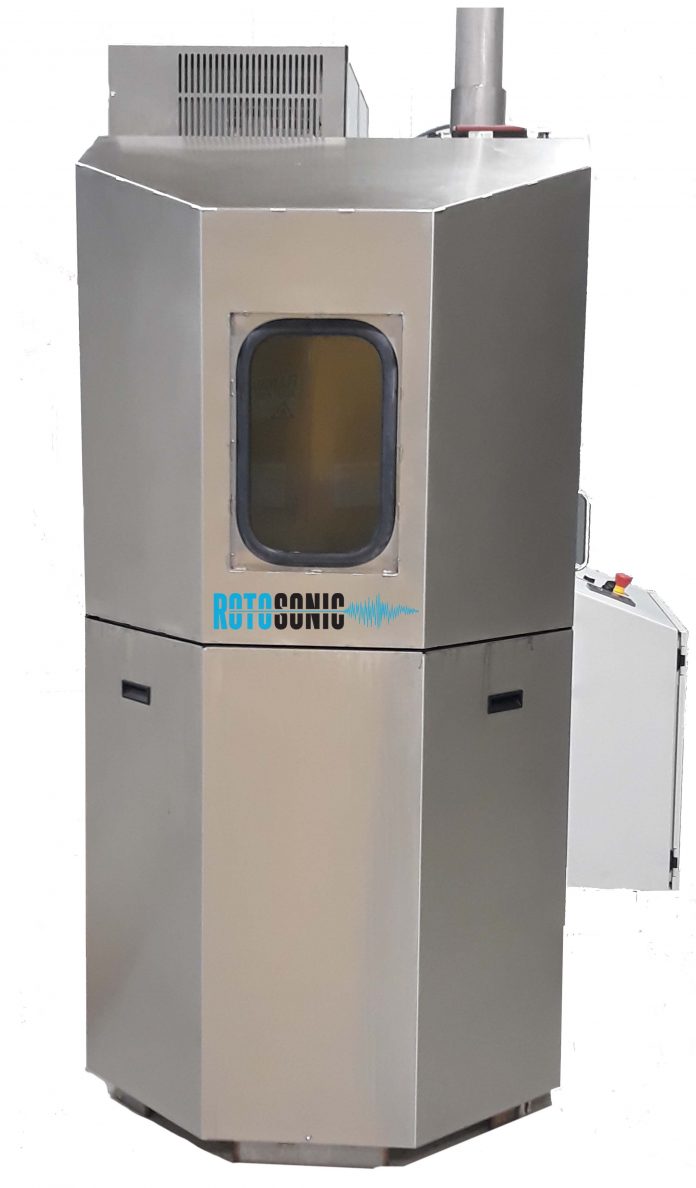 Ransohoff a division of Cleaning Technologies Group, LLC, is proud to introduce an innovation in a spray and ultrasonic combination aqueous parts cleaning system. The new Rotosonic (Patent Pending) will clean heavily soiled parts in a single machine, rather than having to purchase a spray cabinet and an ultrasonic machine separately. It gives the ultimate in flexibility allowing utilization of a single process or both, depending on your needs. The machine has a compact design and eliminates the manpower needs as well as the safety risks of moving parts from washer to washer.
The new Rotosonic is the ideal parts cleaning machine for re-manufacturing of automotive, truck, aerospace parts and more. The machine has a payload of 300LBS and a load height of 39". The ultrasonic tank offers 40KHZ frequency to help clean the hard to reach locations and blind holes. The Rotosonic has a small footprint of 55" deep x 50" wide x 86" high.
About Cleaning Technologies Group, LLC
Cleaning Technologies Group, LLC is a world leader in providing innovative cleaning and waste minimization technologies to precision and industrial manufacturing markets. CTG is comprised of Ransohoff located in Cincinnati, Ohio, Blackstone~NEY Ultrasonics located in Jamestown, New York, and CTG Asia located in Suzhou, China. The Group is the premier provider of high technology, environmentally friendly parts-cleaning and waste-minimization equipment and services to the global marketplace. CTG LLC is a wholly owned subsidiary of NM Group Global, LLC.
Cleaning Technologies Group, LLC
4933 Provident Drive
Cincinnati, OH 45246
(800) 248-9274
P: (513) 870-1783
Contact
Dave Melton
About NM Group Global LLC
NM Group Global LLC is a holding company for a growing group of manufacturing firms with a global reach for sourcing and marketing. Founded in 2002 with the purchase of National Machinery LLC, the original holding company, and world leader in the development and manufacture of cold forming machines, process technology, and aftermarket services. National Machinery, founded in 1874, is headquartered in Tiffin, Ohio with service centers and sales offices throughout the world.
NM Group Global, LLC
161 Greenfield Street
Tiffin, OH 44883-2471
P: (419) 447-5211
Contact
Bill Van Camp