Motion Industries, Inc., a leading distributor of maintenance, repair and operation replacement parts, and a premier provider of industrial technology solutions, is pleased to announce the promotions of Joe Limbaugh to Executive Vice President – Chief Operations Officer and James Howe to Executive Vice President – Chief Commercial Officer/Chief Technology Officer, effective June 1, 2023. Both will continue to report to Motion's President, Randy Breaux.
This year, Mr. Limbaugh will celebrate 40 years with Motion. In 2021, he was promoted to Executive Vice President, leading strategic initiatives to improve customer service levels and increase Motion's
productivity. In addition to his current responsibilities leading Marketing, Supply Chain, DC/FC Operations, Real Estate and Enterprise Excellence, he will assume responsibility for operations in all of the Mi solutions businesses. This includes Mi Conveyance Solutions, Mi Fluid Power Solutions, Motion Ai and Mi Repair & Services.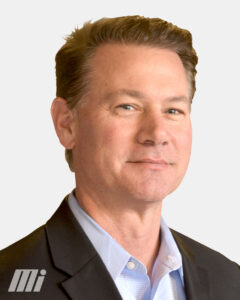 Mr. Howe recently celebrated 30 years with Motion and was promoted to Executive Vice President in 2021 with responsibility for eCommerce, Strategic Pricing, Sales Excellence and Corporate Accounts. He will continue to lead in these areas with the added responsibility of Human Resources.
"These are two richly deserved executive promotions," said Mr. Breaux. "Over the years, both Joe and James have proven to be exceptional leaders for Motion in their respective areas of the business. In addition, they play vital roles in defining the strategic direction of the company and continue to take on additional responsibilities to improve our value proposition. Joe and James have built great supporting teams and have done an outstanding job producing fantastic results for Motion and Genuine Parts Company. These changes will certainly enhance the value Motion delivers to our customers, employees and stakeholders."
About Motion
With annual sales of over $8 billion, Motion is a leading industrial distributor of more than 19 million parts and supplies, including bearings; mechanical power transmission products; electrical and industrial automation components; hose, belting, and gaskets; hydraulic and pneumatic components; process pumps; industrial and safety products; seals and accessories; and material handling products and solutions. To increase customers' productivity, the Company offers many value-added services, including engineering, fabrication, repair, and Industry 4.0 solutions across these product groups. In addition, Motion Automation Intelligence (Motion Ai), Mi Fluid Power Solutions, and Mi Conveyance Solutions were formed to offer a wide range of specialized, related products and innovative solutions for many applications.
Motion North America expanded its footprint in 2022 to include Kaman Distribution Group and now has over 600 branch and service center locations and 19 distribution centers. Mi Asia Pacific has 150 locations and 16 distribution centers in Australasia. Motion serves more than 200,000 OEM and MRO customers in the equipment and machinery, food and beverage, pulp and paper, iron and steel, chemical, mining and aggregate, petrochemical, automotive, semiconductor, wood and lumber, medical and pharmaceutical industries. Motion is a wholly owned subsidiary of Genuine Parts Company (NYSE: GPC).