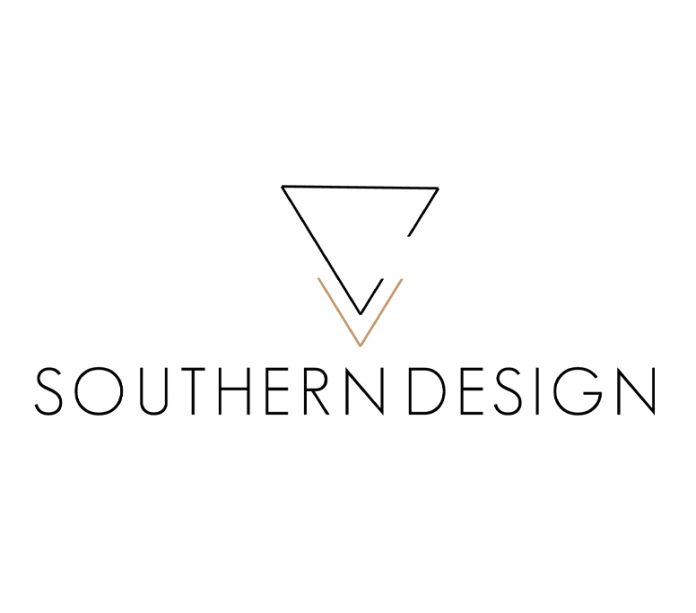 Challenges and Successes Going From Shirt printing to Custom Metal Home Decor
In 2008, Tance Hughes – a senior in high school at the time – began Southern Designs in Vidalia, LA with a small screen printing press purchased by his father. What began as a custom shirt making venture for parents and siblings of the pee-wee football team he coached with a friend blossomed into a thriving custom metal home décor shop. In 2014 Seth Hughes, Tance's brother, wanted to get involved in the business using his knowledge in CNC machining and a plasma cutter to fabricate metal home décor. Today, Southern Designs employs 32 people and has expanded its operations to three CNC plasma tables, two CNC routers, and one 4 kW fiber laser with a 6 kW fiber laser on the way. By the end of 2015 the brothers realized the metal sign business was taking off a lot faster than the shirt printing business, so they spun off from shirts and put all their resources behind metal signs.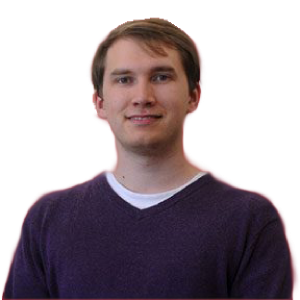 Through hard work and dedication, Southern Designs has experienced rapid growth which has landed them a spot on the Inc. 5000 list of fastest growing, privately held companies in America with their CEO, Tance Hughes, on Forbes' 30 Under 30 list. As one could imagine, this rapid growth came with challenges that needed to be overcome to produce high-quality products in a timely fashion, especially with their newest distribution outlet – Wal-Mart.
In the beginning, Southern Designs manually nested parts on their sheets which was very time consuming and limited their material utilization. "We knew that we were wasting some space in there and we needed something that would automate that process a little quicker for us," states Tance. After much research, Tance came across Lantek Expert Cut Plus software which enabled quicker, more efficient nests and more accurate quoting of custom signage.
Prior to using Lantek, quotes were generated in an Excel spreadsheet with educated guesses according to time and material cost. "It was very apparent that wasn't going to work long term especially as our volume increased," Tance said in reflection, "With Lantek, you can pretty much drop the parts in, select material thickness, what type of material you have, and the quantity and it zips it right out for you." With a highly customizable product in a variety of shapes and sizes, it was imperative that Southern Designs find a software that fit their needs to quickly furnish quotes and finished product.
The solutions offered by Lantek not only created more efficient nests while generating quotes quicker; it also created a streamlined process for programming the machines. To get the proper G-code to operate the machine, engineers used to have to create the DXF file in one program, convert it to G-code in another and then use a third program to load the G-code and finally generate a CNC file for their plasma cutter. Using three different platforms to program one sheet was time consuming, labor intensive, and challenging to find and/or train engineers on all three systems.
Now, engineers can design parts, nest them on sheets, and generate the proper CNC code for whichever machine will be cutting that specific sheet. By switching from a suite of three different software's to one, Southern Designs has seen an increase in efficiency and a decrease in material waste and production preparation.
Since implementing Lantek software, Southern Designs has witnessed higher material utilization, quicker quoting time, and faster setup and production times all with the same number of employees. Starting with 10 employees as a custom shirt maker they have expanded to 32 employees with little to no recent increase in employment. Even with the same amount of help they have experienced gains of 20-25% in production just from utilizing the software.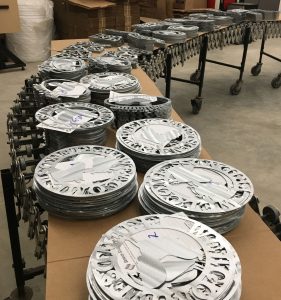 With high production output, paired with a 10% increase in raw material utilization and 50% reduction in production preparation, Southern Designs has found a way to produce higher quality metal signs at a reasonable price. An increase in shipments, due to their distribution to Wal-Mart locations around the U.S., have spurred discussions of ordering another machine within 12-24 months. Tance states, "We're already planning and thinking ahead for that and starting to get our ducks in a row so that we're not caught off guard and trying to play catch-up."
About Southern Designs
Southern Designs is a family owned metal, wood and printed product manufacturer located in Vidalia, Louisiana. Comprised of three divisions – MetalUnlimited.com, Southern Designs and Semafab –they have experienced sales growth of over 800% in the last three years. This growth has given them the honor and recognition of being on the Inc. 5000 list, Inc. Magazines' list of America's Fastest-Growing Private Companies. MetalUnlimited.com and Southern Designs' primary focus is in-house fabrication of custom home décor. With high customizability and volume, they needed a way to nest custom decorative pieces efficiently while reducing scrap and maintaining quality and speed.
About Lantek Sheet Metal Solutions
Lantek Sheet Metal Solutions is the world's largest provider of CAD/CAM, Nesting, ERP and Automation solutions for the metalworking segment. Lantek is globally headquartered in Spain and was founded in 1986 in the Basque Country. Having over 30 years of experience, Lantek has secured more than 20,000 customers in over 100 countries with offices in 14 countries helping make Lantek the leader in Industry 4.0. In addition to Lantek's offices, there is an extensive network of distributors that are present throughout the world. Lantek's U.S. Headquarters is located in Mason, OH.
Lantek – US Headquarters
5412 Courseview Drive, Suite 205
Mason, OH 45040
P: (877) 805-1028
Contact
info.usa@lanteksms.com