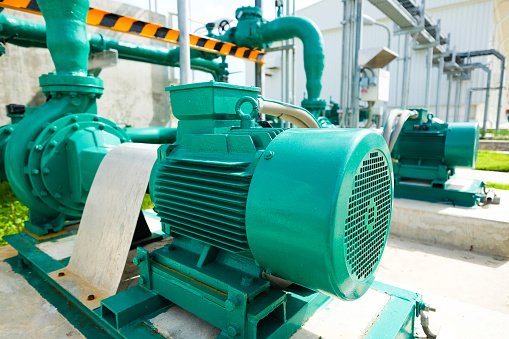 The North American pumps services market is poised to experience significant disruption due to evolving end-user needs and rapid growth of enabling technologies. With respect to IIoT, companies are facing a dizzying array of technologies and solutions. Not necessarily all of which will have an impact on their business model or industry. It is vital that companies distinguish between incremental technology advances (such as remote monitoring, wireless) that require minimal resource investment and those game-changing emerging technologies (such as predictive analytics services and smart maintenance) that will disrupt their way of doing business. Pump manufacturers and providers who succeed in doing this are better positioned to overcome the challenges that emerge from that disruption and take advantage of select opportunities for growth.
"Oil and gas, water and wastewater, and chemicals are the primary industries driving the pumps services market. These are also the major consumers of advanced services, such as smart pumps," said Anand M Gnanamoorthy, Global Leader, for Industrial at Frost & Sullivan. However, while demand for traditional services will drive the growth in short-term, increasing end-user adoption of IIoT-based monitoring technologies will reduce their need for traditional pump service providers in the medium to long-term. Therefore, pump manufacturers and service providers need to leverage their domain expertise by offering customized solutions for end users."
Frost & Sullivan's recent analysis, North American Pump Services Market, Forecast to 2023, presents the most recent trends in terms of industry, economy, and technology across several end-user industries for pump services, as well as growth opportunities and the impact of digital transformation on the industry.
Two key growth opportunities explored by Frost & Sullivan experts within the market are:

Energy Efficiency: While oil prices have improved, they are still down 50% from the highs of 2014. As a result, end users need to reduce the cost of operation to increase profitability. Companies not only need to develop energy-efficient solutions but also focus on increasing customer awareness by developing and marketing case studies and white papers to show the expected return on investment. This will facilitate customer adoption of such solutions.
Industrial Internet of Things (IIoT): In developed economies such as North America, IIoT has a major impact in terms of transforming companies and countries, opening up a new era of economic growth and competitiveness. To succeed in IIoT, companies need to develop new business models such as gain sharing, pay-per-use, and product-as-a-service. This requires developing new strategies as end users themselves are unaware of the requirements and need to refer to use cases and best practices.
"To survive and thrive over the coming years, pump companies need to adopt robust analytics strategies that also showcase how their products help end users reduce costs and increase ROI," said Gnanamoorthy. "In addition, as competition from low-cost vendors increases, quality has become a major differentiating factor. Manufacturers must reinforce end-users' confidence in the quality of their products."
North American Pump Services Market, Forecast to 2023 is the latest addition to Frost & Sullivan's Industrial Automation & Process Control research and analyses, available through the Frost & Sullivan Leadership Council, which helps organizations identify a continuous flow of growth opportunities to succeed in an unpredictable future.
About Frost & Sullivan
For over five decades, Frost & Sullivan has become world-renowned for its role in helping investors, corporate leaders and governments navigate economic changes and identify disruptive technologies, Mega Trends, new business models and companies to action, resulting in a continuous flow of growth opportunities to drive future success.