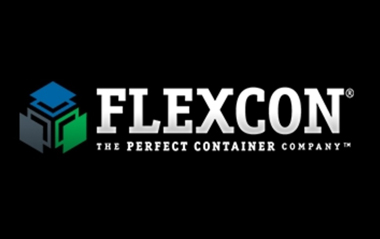 Flexcon Container will exhibit its new Universal and ASRS Tote Boxes, Divider Systems and Pallets at Booth #8625 in the 2020 Modex Show in Atlanta from March 9 to March 12, 2020. Flexcon's Totes and Divider Systems can handle, store and protect an infinite range of products in any automated, semi-automatic or manual system with maximum space efficiency!
Flexcon will hold a press conference on Wednesday, March 11th at 9:30 AM in its new expanded show booth (#8625) to present these products, show their remarkable versatility and demonstrate how they save space and increase efficiency in any environment. Flexcon will also debut its Rapid 3-D Prototype System, which builds models of molded totes to help innovate the latest designs.
They'll feature their newest ASRS totes, which are compatible with virtually any robotic system. Their ASRS totes have unique reinforced bottoms which resist deflection under heavy loads to enable their clients' ASRS systems to be more space efficient, permit higher product density and to run faster. Other new products include "X-Corr" triple-strength totes and pallet-sleeve systems and a new line of molded plastic pallets. "We will also display several major client-based product innovations in our booth this year," according to Ken Beckerman, President and CMO. "Flexcon now has the perfect containers, pallets and dividers for any part of any client's supply chain. All of our containers, divider systems and pallets help protect and organize our clients' products throughout their supply chains."
About Flexcon
Flexcon helps make carousels, ASRS, VLMs and virtually any form of automation, storage and production system better by providing the ideal containers, dividers, pallets and bulk boxes to protect the end users' products throughout their supply chains. They work closely with their clients to help optimize their operations by focusing on space efficiency, functionality, aesthetics and cost. Flexcon has been supplying these solutions for over 50 years and is proud to have over 70% of the Fortune 500 Companies as clients.
Celebrating 50 Years of Supplying Perfect Containers and Packaging!
Flexcon Container
200 Connell Drive
Berkeley Heights, NJ 07922
P: (908) 871-7000
F: (908) 871-1150
Contact
Ken Beckerman