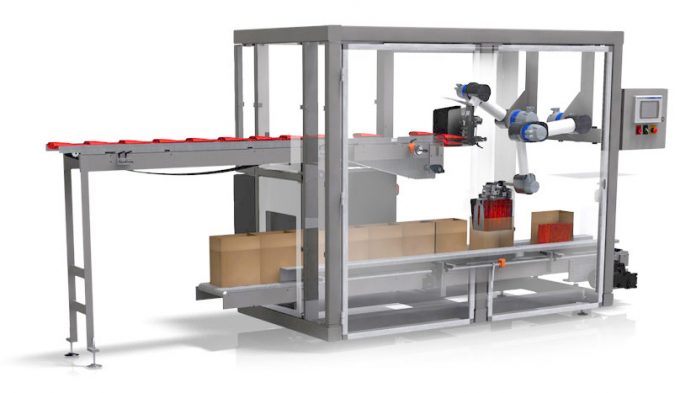 The high performance TriVex RL is a pick and place packer for loading bags, bottles and more. The innovatively simple TriVex SL case packs bags and pouches into retail and shelf ready cases without vacuum picking. The versatile TriVex CL is designed for food service and retail bags of non-free flowing Individual Quick Frozen (IQF) products. Each model optimizes case packing for a unique range of product and package types and orients products lying flat and standing up in the case. View our collection of solutions here!
About Douglas Machine Inc.
Founded in 1964, Douglas Machine Inc. (Douglas) is a global leader in automated secondary packaging solutions for paperboard, corrugated and shrink film. The company specializes in the design and manufacture of case & tray packers, shrink wrap systems, cartoners, sleevers, multipackers and palletizers. Based in Alexandria, Minnesota,
Douglas is an employee-owned company that has installed more than 9,000 machines in 30 countries.
Douglas Machine, Inc.
3404 Iowa Street
Alexandria, MN 56308 USA
P: (320) 207-0921
F: (320) 763-5754